Operating System:Windows Server 2008
Operating System Bit:64bit
Software Version:latest
I just purchased TAP4 & the account manager. As soon as I install and run the WhiteHatBox app I get a windows error saying the application has stopped working. I need to install TAP on my Windows VPS (Windows Server 2008).
I have tried to reinstall the application several times now and the results is always the same.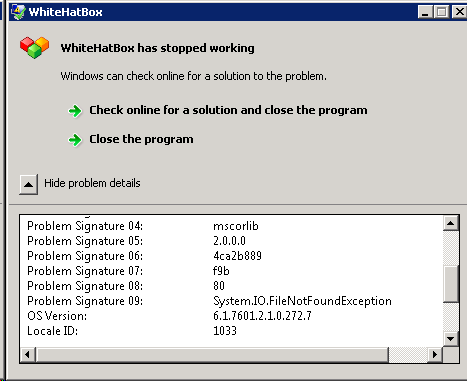 Requiring and relying on third party launchers like this is entirely unnecessary for one time purchases. If TAP is not installed & running properly on my VPS within the next 24 hours I would like a refund.